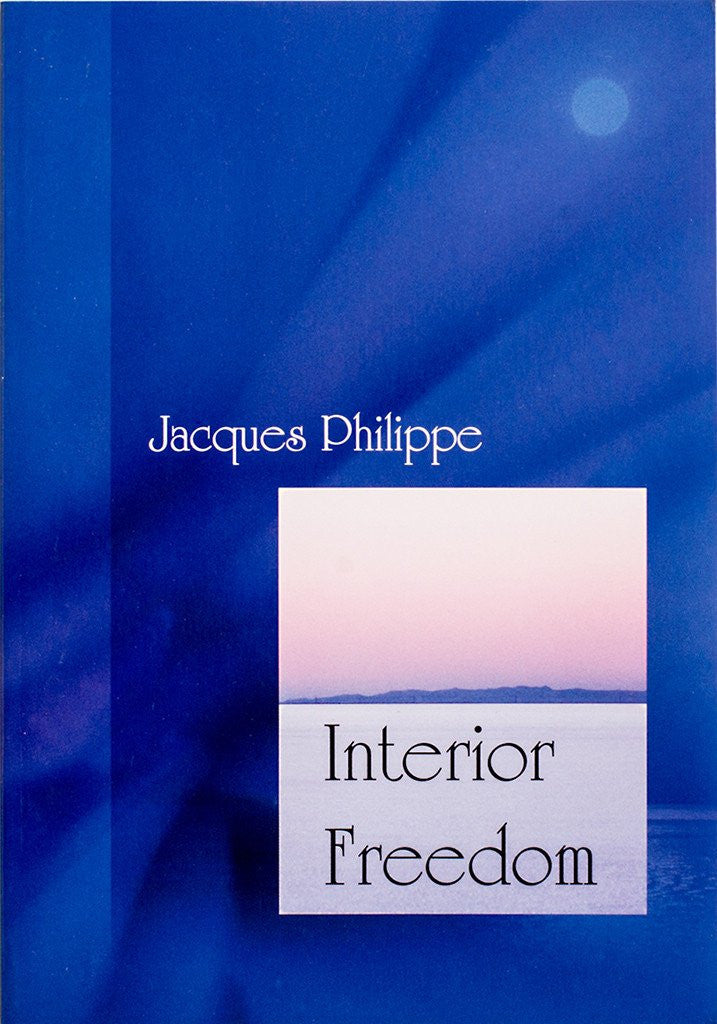 ---
By Father Jacques Philippe. There is much talk about freedom today.  Some people have little freedom while others take their freedom for granted.  But there is a freedom which comes from God and can never be taken away.  Interior freedom.  You gain possession of this interior freedom through practicing faith, hope, and love.  The greater those three virtues, the greater your freedom.  Fr. Philippe encourages us along the way with his simple yet profound words.  The book is divided into five sections:  Acceptance of Ourselves, Others, and of Suffering; Living in the Present Moment; The Three Theological Virtues of Faith, Hope, and Love; Understanding Law and Grace; and Embracing Spiritual Poverty.  If you possess true interior freedom, you will not be overcome by the challenges of life.  Your soul will be at peace because you know God is with you.  An inspiring book for our times!
Softcover, 134 pages.
Father Jacques Philippe is a "Shepherd" in the Communité du Lion de Juda in Rome. A priest since 1985, he regularly preaches retreats in France and abroad.
---
Share this Product
---
More from this collection