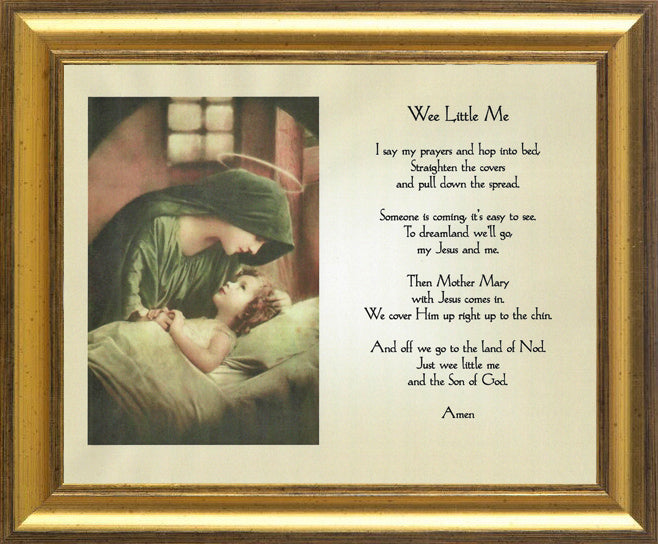 "Wee Little Me" Framed Print
---
Wee Little Me
I say my prayers and hop into bed,
Straighten the covers
and pull down the spread.
Someone is coming, it's easy to see.
To dreamland we'll go,
my Jesus and me.
Then Mother Mary
with Jesus comes in.
We cover Him up right up to the chin.
And off we go to the land of Nod.
Just wee little me
and the Son of God.
Amen
This was Mary Sue's favorite poem/prayer when she was a small child. Her grandmother said it with her sister and her every night when they went to bed. She has never forgotten it. She continued reciting this poem with her own grandchildren when they spent the night. Gold 8 x 10 frame. Outside dimensions 10¼ x 12¼. The price is $22.95 plus $9.95 shipping, total of $32.90. (Shipping is included in "Add to Cart" price and will not be calculated in the total at checkout.)
---
Share this Product
---
More from this collection